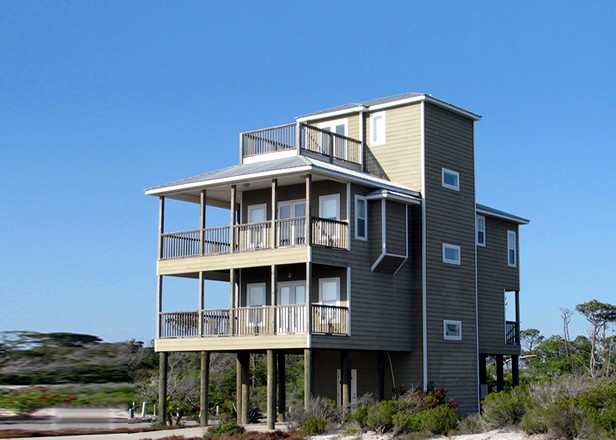 Dune Fine Information
Activities
Maps & Directions
Local Dining
Links & Resources
Property Features
Area Information
The Beaches
Fishing
Wildlife & Nature
Directions to Property
GPS Coordinates
Driving Directions (pdf)
Local Restaurants
Local Activities Links
Community Photographs
Features at a Glance
Property Description
Photo Gallery
Rental Rates
Cape San Blas
Port St. Joe

Dune Fine
108 Beach to Bay
Community
Unit Type
Location
Dolphin Beach to Bay
House
1st Tier
Bedrooms
Bathrooms
Sleeps
3
3
12 - 13
Beds
2 King, 1-Twn/Twn BB, 1-Dbl/Twn BB, 2-Queen SS
Amenities
Private Pool
Large Decks
Cable TV
DVD Player
Internet
Washer/Dryer
Linens
Microwave
Pet Friendly
Non Smoking

Dune Fine
at Cape San Blas
GULF VIEW HOME ON CAPE SAN BLAS
This wonderful beach house is located on the north end of Cape San Blas located in a quiet, upscale neighborhood, with a short boardwalk to the beach just steps from the door. Only 2 other homes share this area of the beach, boardwalk & boat dock.
There are wrap-around decks on two floors and a crow's nest loft with a wet bar and two decks, one for viewing the sunrise and one for viewing the sunset over the Gulf all year.
There is bay access via a community dock right across the street. Boat launch is just down the street at the State Park.
Cape San Blas
THE CAPE
Cape San Blas is a stretch of land that runs North-South, therefore the beach house sees the most beautiful sunrises over the bay and sunsets over the gulf all year long. The area is family friendly, beaches are rarely crowded, and it is especially quiet.
The Cape is 15 minutes from Port St. Joe, and 30 minutes from Apalachicola or Mexico Beach, for your shopping and dining pleasure.
1st Tier
3 Bedrooms / 3 Bathrooms
1 Loft
Gulf View
3 Bedrooms / 3.5 Bathrooms
2,593 sq. ft (Total)
108' X 99' (lot dimensions)
"X" Flood Zone
$ 950,000
Gulf View
3 Bedrooms / 3 Bathrooms
2,529 sq. ft (Total)
70' X 150' (lot dimensions)
"X" Flood Zone
$ 1,250,000
Gulf View
3 Bedrooms / 3 Bathrooms
2,529 sq. ft (Total)
70' X 150' (lot dimensions)
"X" Flood Zone
$ 1,250,000